Customer reviews and satisfaction are extremly important to us
I have been telling everyone I know about Balham Cleaners lately, so it seemed like I'd save more time by just coming on here and letting everyone know just how much of an impact they've been able to have on my life. The house is cleaner, I'm happier, and they cut me a great deal. Really exactly what I was looking for. Impressive.

I really hate cleaning and I'm not great at it, so hiring a professional cleaner was a great idea for me. I asked a friend for advice when it came to choosing a company, and she recommended BalhamCarpetCleaning to me straight away. This is a company that really prides itself on quality and customer satisfaction, and I couldn't be happier with the results that I get from my cleaner. What's even better is the price, as it's not too expensive! Would definitely recommend!

I was happy when I bought a new set of upholstered furniture but it was unfortunately short lived. It became dirty easily and a little but frayed. Wanting to kept things looking good, I called BalhamCarpetCleaning. Their staff were able to clean and restore my furniture to its original state and keep it looking good. I can now enjoy my new furniture thoroughly because I know they can help when it needs cleaning.

Having been temporarily confined to my home after an injury whilst out on a job I have begun spending a lot of times looking out of my windows. This means I have been seeing a lot of the curtains too! I noticed they were filthy and so contacted BalhamCarpetCleaning to see if they could sort them out. They came over and sorted out the curtains quickly and efficiently. The curtains now look absolutely perfect and I am more than happy to be viewing them on a regular basis. I have even recommended the curtain cleaning service to my neighbour opposite!

I admit I don't like taking a chance on unheard of cleaning companies. Somebody's got to do it, just not me! For me, reputation is the number one factor when I'm hiring service providers. There was no end to the good things I had heard about BalhamCarpetCleaning. I was eager to see if they'd live up to the reputation and I am pleased to say I'm not disappointed. These cleaning contractors are everything you could want in a house cleaning team and more! With such results I'm definitely going to consider rehiring them the next time I want my house professionally cleaned.

Surgical precision is what's needed when cleaning a home, so I made sure to get in touch with a company that takes their work seriously. I didn't want any messing around or any 'it's good enough' attitude, I wanted a quality service from start to finish. After some searching, BalhamCarpetCleaning was the answer I'd been looking for. Every facet of the cleaning process was taken care of to a very high standard, and I was very impressed at the results. There's no doubt; these cleaners are the best in this area, and I would recommend no others over them!

Fantastic company! No complaints whatsoever, in fact I only have praise for the home cleaners they employ and the company itself have gone out of their way to help me whenever I have asked for it. Nothing seems too much trouble and I've been amazed and delighted the hiring rates are so low. Everyone comments on how clean my house is and I've already recommended this company to so many of my friends and family and they too seem delighted with the cleaning and cleaners. Well done to everyone at BalhamCarpetCleaning. You can be sure I will be using your services for some time to come.

I was moving into a new house but before I actually moved my belongings in it really wanted a thorough clean. I called a new cleaning company called BalhamCarpetCleaning and requested a spring clean service. The friendly staff booked a meeting for me to go over what I wanted doing. I was given a cost that I thought was good, so booked a date. The cleaners arrived on time with a lot of tools and materials and go on with washing the walls and skirting boards, dusting, sweeping and mopping. The final result was amazing the place looked so clean and tidy.

I'm thrilled with BalhamCarpetCleaning and their carpet cleaning service. I called them up looking to find a half-decent cleaning company and I was blown away by the professionalism, the kindness and the quality of the service provided. I didn't even end up paying very much and my carpets are unbelievably clean! All of the marks that sullied them and made them look old have completely vanished and the whole service didn't take longer than a couple of hours! I'm very pleased with my experience as the staff were all very friendly and obviously knew what they were doing. I'll be calling again in the future!

There's only so much you can do to make sure that your house is clean. At one point, you just realise that you don't have the expertise or the time to get the job done properly. That's where I was and I am so glad that I made the decision to hire BalhamCarpetCleaning. They came to my home and made sure that everything was as clean and as tidy as possible. There's not really much to clean in my home, but they're transformed what there is and they've done enough to earn my eternal thanks.

I will certainly be using BalhamCarpetCleaning again, and hope to do so for as long as they remain as excellent as they are. In fact, you will likely find them to be great in your home as well, so I recommend that everyone give them a try out! Cleaning is not exactly my speciality, but I know when I have been given a good deal, and it is in this case that I am sure of it! Getting the place cleaned thoroughly in a couple of hours and for such a low price is something that I certainly couldn't do in a million years!

BalhamCarpetCleaning are a fantastic cleaning company and I don't even know where to start when it comes to thanking them, so I thought I'd start by writing a review! My house cleaner is fabulous and very efficient. She uses great cleaning techniques and products that have amazing results. I could barely believe my eyes when I saw my house for the first time after a professional house clean! What's even better is that this is a really affordable service too - I always thought house cleaners were for rich and lazy people, but this company have helped me exponentially! Thanks!

Finding honest, professional, reliable cleaners is hard nowadays. I should know, since I have done business with no less than 7 cleaning companies. Somehow, they always lacked something. So when I heard about many great things from BalhamCarpetCleaning, I was hoping that they were the one for me. Indeed, they were the one for me. I was comfortable having their honest, friendly staff in my home and the job they did was absolutely brilliant. Now I hire them over and over again and regularly get my home cleaned from them. Their prices are very reasonable which makes me even happier!
Francine McCall
27/03/2014

Given that there are a great many reasons as to why you should keep your house as clean as possible, there are the same reasons as to why you should hire BalhamCarpetCleaning right away! They are much better than you are at cleaning, much faster, and probably won't cost nearly as much as you think they will, so why not give them a try! I had them round for a once off spring cleaning job a year ago, and have had them back every week since! With regards to the price, they are extremely good value, and you should find them to be very agreeable.

There isn't much to say about BalhamCarpetCleaning other than it is honestly the best and most amazing cleaning company I've come across! I'm a proper clean freak, and even though I've used professional cleaning services in the past, I've never found one that could match my high standards. Every company I hired just weren't thorough enough for me, and I always found grease marks, dirt marks and dust after they'd gone. I've yet to have this problem with this cleaning company though, as they always leave my house looking fantastic! This isn't an expensive service and it's definitely worth the money, especially in comparison to lots of other cleaning companies!

BalhamCarpetCleaning have been instrumental of keeping me from being engulfed by my own filth for around six weeks now, and I am extremely happy with their service. I need a regular cleaner, as otherwise the cleaning just does not get done! This company are great, as they replace staff members who are ill with temps, so I never get left in the lurch. The prices are good, the services are great, so what more could you ask for? The staff that I have met so far are all very nice and polite, and happy to have a little chat and a cup of tea as well.

Having a cleaner makes total sense for me, and I think it is pretty normal amongst my friendship group. The value of the time and stress relieved by having a professional cleaner in is a lot more than the cost as far as I am concerned. BalhamCarpetCleaning are always efficient and very good at what they do, and I have never had any trouble from them. No lateness or slack work, so I am extremely happy using them and would recommend them highly!
Nicole Wittleby
11/11/2013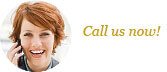 020 3540 8002