Testimonials
I have been telling everyone I know about Balham Cleaners lately, so it seemed like I'd save...
Stephen Carter
I really hate cleaning and I'm not great at it, so hiring a professional cleaner was a great...
Linda R.
I was happy when I bought a new set of upholstered furniture but it was unfortunately short...
Lisa Lang
Having been temporarily confined to my home after an injury whilst out on a job I have begun...
James Austin
I admit I don't like taking a chance on unheard of cleaning companies. Somebody's got to do...
Rose T.
Surgical precision is what's needed when cleaning a home, so I made sure to get in touch with...
Nina
Fantastic company! No complaints whatsoever, in fact I only have praise for the home cleaners...
Heather
I was moving into a new house but before I actually moved my belongings in it really wanted a...
Geri Fonner
I'm thrilled with BalhamCarpetCleaning and their carpet cleaning service. I called them up...
Jean Davidson
There's only so much you can do to make sure that your house is clean. At one point, you just...
Jean Brown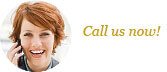 020 3540 8002